Shared batch fee: Rs. 29900 ($399 USD)
1 to 1: Rs. 44000 ($599 USD)
On-demand/Offline: Rs. 14950 ($199 USD)
DevOps engineers are developers or infrastructure administrators who also have subject matter expertise in working with people, processes, and products to enable continuous delivery of value in organizations.
Responsibilities for this role include designing and implementing strategies for collaboration, code, infrastructure, source control, security, compliance, continuous integration, testing, delivery, monitoring, and feedback. DevOps engineers work on cross-functional teams that include developers, site reliability engineers, and Azure administrators. DevOps engineers must have experience with administering and developing in Azure, with strong skills in at least one of these areas. They should be familiar with both Azure DevOps and GitHub.
Prerequisite
Syllabus
Please check the syllabus tab above.
☝
As Microsoft exams are updated periodically, we need to always refer the latest exam study guide published by Microsoft. These are the list of topics from the February 2, 2023 update:
Configure processes and communications (10–15%)
Design and implement source control (15–20%)
Design and implement build and release pipelines (40–45%)
Develop a security and compliance plan (10–15%)
Implement an instrumentation strategy (10–15%)
Click to View "AZ-400 Study guide" on Microsoft site
Your Trainer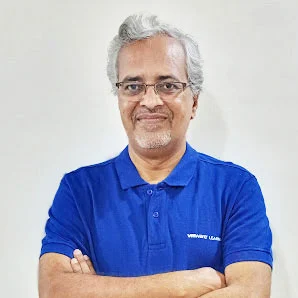 Manoj S. Mahajan
Senior IT trainer, Owner
25+ years experience, Microsoft Certified Trainer (MCT) and VMware Certified Instructor (VCI) with many certifications completed.
View profile...
Student Testimonials