Shared batch fee: Rs. 29900 ($399 USD)
1 to 1: Rs. 44000 ($599 USD)
On-demand/Offline: Rs. 14950 ($199 USD)
In this training, You will get the functional experience to deploy and manage Microsoft 365. You'll perform Microsoft 365 tenant-level planning, implementation, and administration of cloud and hybrid enterprise environments.
To get certified as a "Microsoft 365 Certified: Enterprise Administrator Expert", you need to pass one exam MS-102 now (earlier two exams, MS-100 and MS-101) from May 2023.
Prerequisites
IT professionals with minimum 1 year experience
Working knowledge of networking, server administration, DNS, and PowerShell
Recommended training Microsoft 365 Fundamentals
As Microsoft exams are updated periodically, we need to always refer the latest exam study guide published by Microsoft. Skills measured:
Deploy and manage a Microsoft 365 tenant (25–30%)
Implement and manage identity and access in Azure AD (25–30%)
Manage security and threats by using Microsoft 365 Defender (25–30%)
Manage compliance by using Microsoft Purview (15–20%)
Click to View "MS-102 Study guide" on Microsoft site
After completing this training, You will be ready for the "MS-102: Microsoft 365 Administrator" certification exam at the end of this training course:
Exam Code: Exam MS-102: Microsoft 365 Administrator
Level: Associate
Total questions: 55-65 questions
Passing score: 700 / 1000
Cost: 165 USD. In India current Microsoft exam fee is $80 per exam. Worldwide it may vary.
Length: 100 minutes
Question Type: Multiple choice, Multiple selection, Drag & Drop, Solution Based Case Studies.
Prerequisite Exam: MS-900: Microsoft 365 Fundamentals
View Practice Tests for this exam!
Your Trainer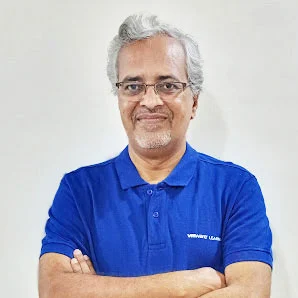 Manoj S. Mahajan
Senior IT trainer, Owner
25+ years experience, Microsoft Certified Trainer (MCT) and VMware Certified Instructor (VCI) with many certifications completed.
View profile...
Student Testimonials