Shared batch fee: Rs. 29900 ($399 USD)
1 to 1: Rs. 44000 ($599 USD)
On-demand/Offline: Rs. 14950 ($199 USD)
Tencent Cloud is a Shenzhen, China-based technology company that provides cloud products and services. Founded in 2010, Tencent Cloud integrates Tencent's infrastructure building capabilities with the advantages of its massive-user platform and rich digital ecosystem, which includes some of China's leading social, messaging, mobile payment, gaming, digital literature, music streaming, and video platforms.
You'll learn how to design cloud solutions that incorporate the principles of high availability, high security, high scalability, and cost optimization in this course.
This Tencent Cloud Solutions Architect Associate training is intended for cloud professionals with some experience in designing high availability, high security and cost-effective cloud architecture on Tencent Cloud.
This training is an optional prerequisite for Tencent Cloud Solutions Architect Professional certification.
Prerequisite
Syllabus
Please check the syllabus tab above.
☝
This Tencent Cloud Solutions Architect Associate training covers following topics:
Sr.
Details
% of Exam
1
Cloud Architecture Design Basics

Cloud Architecture Solutions
Designing a Workable Solution

10%
2
Designing Tencent Cloud Basic Infrastructure

Deployment Area Selection
Service Configuration Selection
Network Environment Design
Data Storage Design

20%
3
Designing High-availability Cloud Architecture

Overview of High-availability Cloud Architecture
High-availability Network Design
Scalable Architecture Implementation
Serverless Architecture Implementation

20%
4
Designing Multi-layer Decoupling Cloud Architecture

Decoupling Design
Designing Communication Solutions Between Components
API Gateway

20%
5
Designing High-performance Cloud Architecture

Overview of High-performance Architecture
Data Acceleration Solutions
Network Acceleration Solutions

20%
6
Architecture design optimization

Common Architecture Issues and Optimization Strategies
Architecture Optimization Case Study and Recommendations

10%
Details for the "Tencent Cloud Solutions Architect Associate" certification exam:
Exam: Tencent Cloud Solutions Architect Associate
Time allowed: 90 minutes
Exam fee: $150 USD.
Total marks: 100
Passing score: at least 70 points
Number of Questions: 80

60 Questions – Single Selection Type: The candidate will get 1 point for every right question
20 Questions: Multiple Selections Type: The candidate will get 2 points for every right question

To register for a Tencent Cloud certification exam, please visit Tencent Cloud's certification exam portal on Kryterion Webassessor site.
Your Trainer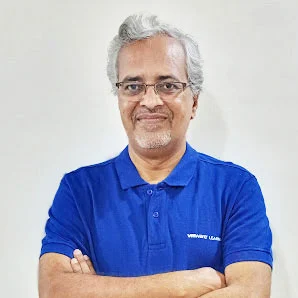 Manoj S. Mahajan
Senior IT trainer, Owner
25+ years experience, Microsoft Certified Trainer (MCT) and VMware Certified Instructor (VCI) with many certifications completed.
View profile...
Student Testimonials