Shared batch fee: Rs. 29900 ($399 USD)
1 to 1: Rs. 44000 ($599 USD)
On-demand/Offline: Rs. 14950 ($199 USD)
Google Workspace provides apps for boosting productivity and collaboration for businesses of all sizes. Google Workspace seems to be to doing well in these areas and its user adoption has grown at a rapid pace in the last few years.
This training course is designed for admins, as well as home/business users, and power users looking to improve their efficiency while using Google Workspace.
You'll learn the functionality of various core services, such as Cloud Identity, Gmail, and Calendar configuration, which will help you make informed decisions for your organization.
Prerequisite
Syllabus
Please check the syllabus tab above.
☝
Google Workspace Administration training covers following topics:
Introducing Google Workspace

Google Workspace – what's included?
Google Workspace licensing models
Choosing the right edition
Domain host versus Google Workspace

Configuring Users and Apps

Google Cloud Identity and admin roles
Configuring OUs in Cloud Identity
Configuring users in Cloud Identity
Using Google Cloud Directory Sync (GCDS)
Managing licenses
Configuring applications in Workspace
Sharing resources via Calendar

Application Security

Context-Aware Access using Cloud Identity
End-user security
Single sign-on
Google apps security

Automated Security Auditing

Google Workspace security center
Data loss prevention
Segregation of data by regions
Endpoint management
Automated device management
Reports

Data Migration

Data transfers within Google Workspace
Transferring user data
Data migration from external sources
Migrating a large amount of user data
Google Workspace Migration for Microsoft Exchange
Google Workspace Migrate
Your Trainer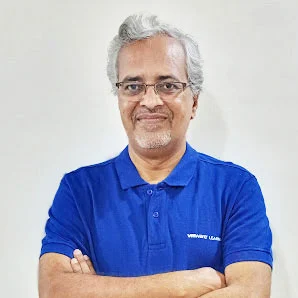 Manoj S. Mahajan
Senior IT trainer, Owner
25+ years experience, Microsoft Certified Trainer (MCT) and VMware Certified Instructor (VCI) with many certifications completed.
View profile...
Student Testimonials